Our Mission:
This body shall be a nonprofit cultural and educational agency to support, encourage, coordinate, and promote high-quality activities and programs in the arts and humanities for the Chickasha area community.
Who Benefits from the Arts?
We all do!
The citizens and businesses of Chickasha and surrounding communities will realize the economic, social and cultural impact of the arts on the community.
The Children in our schools will be enriched by programs sponsored by the arts council.
Tourists, visitors, and potential businesses will look favorably on Chickasha as an arts hub for the community

Click here to sign up

Now accepting applications for ArtScope 2024 Director
Click here for more information
Click here for ArtScope Director application
1st Saturday Morning Art Classes
The CAAC offers Free Children's Art Classes on the first Saturday of every month, ages 4-12.
Contact us for more information!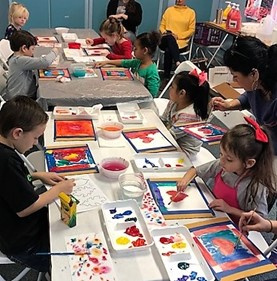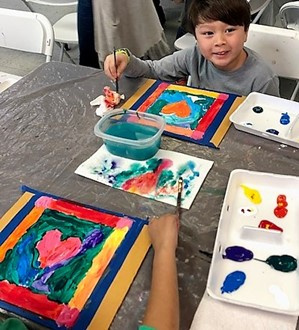 The Chickasha Area Arts Council is a non-profit 501(c)3 all-volunteer organization governed by a Board of Directors consisting of 16 individuals from the community. Activities and events of the CAAC are funded by memberships, individuals, businesses, organizations, the Junior Social Workers of Chickasha, Altrusa International of Chickasha, Arvest Foundation, Chickasha Community Foundation and others. ArtScope is also supported by the Oklahoma Arts Council (OAC) and the National Endowment for the Arts(NEA).