Our Mission:
This body shall be a nonprofit cultural and educational agency to support, encourage, coordinate, and promote high-quality activities and programs in the arts and humanities for the Chickasha area community.
Who Benefits from the Arts?
We all do!
The citizens and businesses of Chickasha and surrounding communities will realize the economic, social and cultural impact of the arts on the community.
The Children in our schools will be enriched by programs sponsored by the arts council.
Tourists, visitors, and potential businesses will look favorably on Chickasha as an arts hub for the Grady County area.
1st Saturday Morning Art Classes
The CAAC offers Free Children's Art Classes on the first Saturday of every month, ages 4-12.
Contact us for more information!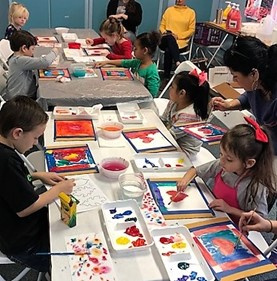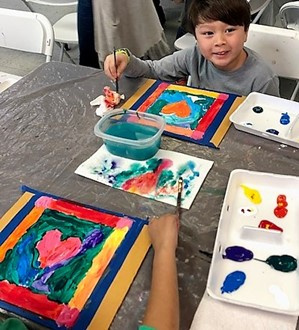 Gwen Brooks Memorial Art Scholarship
Gwen Brooks Memorial Scholarship Application
Gwen Brooks Memorial Scholarship Information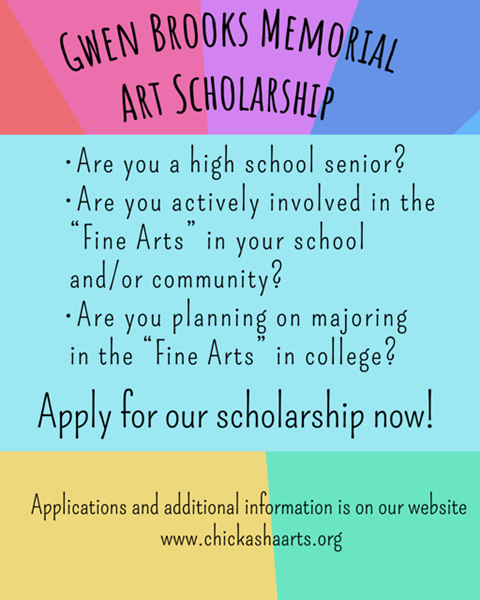 Rock Island Arts Festival

We want to give a special thanks to our sponsors and contributors
who allow us to continue to provide our community with quality arts programming.

Chickasha Area Arts Council is a Nonprofit Public Benefit Corporation,
tax exempt under United States Internal Revenue Code Section 501 (c)(3).

Our Federal ID Number is 73-1385017.
© 2021 Chickasha Area Arts Council, Inc.
All rights reserved
521 W Chickasha Ave
(405) 448-5036
P.O. Box 505
Chickasha, OK 73023-0505
Chickashaarts@gmail.com